2023 marks a year in which the municipal elections are held at a time when the understanding of the geopolitical security situation has undergone significant changes in a short period. As we entered 2023, Europe was dominated by the war in Ukraine, Russia altered its foreign policy, and societal disparities in Norway have become more apparent to the general public than ever before.
The ability to influence this development extends not only to the police, military, or security services, but also to the collective capacity of our politicians to stand united, foster a common understanding, and exercise their entrusted power.
Norway in a historical context
Looking at Norway from a historical perspective, election campaigns have been characterised by truthfulness, factual debates, disagreements between parties and candidates, but with mutual respect. Thus far, we have been spared from the digital influence campaigns and interference experienced in some parts of Europe and the USA, where internal and external actors attempt to manipulate events, and where politicians have become targets of serious attacks.
Responsibilities during municipal elections
Currently, the Ministry of Local Government and Regional Development is responsible for setting guidelines for the conduct of municipal elections. At the local level, each municipality is responsible for the practical implementation, including tasks such as establishing polling stations, vote counting, and securely storing ballot boxes.
Most municipalities have developed their own risk and contingency plans to address unforeseen or undesirable events that may occur during the municipal elections.
In this article, we raise questions and highlight the importance of updating these plans in light of the current threat landscape. What plans and contingencies do the municipalities have in place for unforeseen situations? For instance, who is responsible for securing digital voting cards through robust systems and how are notification procedures ensured if votes are missing?
How will the municipalities respond if the electoral board faces attempts at influence or threats before or during an election, or if the municipality's websites are hacked?
The likelihood of something unlikely happening…
Some may argue that such questions are of purely theoretical interest. However, the statement by the Greek philosopher Aristotle that "it is likely that something unlikely will happen" has been recontextualised through the report of Totalberedskapskommisjonen, presented on 5th June 2023. Therefore, a municipality should ensure that it can handle such events satisfactorily if they occur. Are we confident that everyone knows how to handle and report undesirable incidents, and do they understand what constitutes lawful expressions and what lies on the illegal end of the spectrum? In Norway, we hold democracy's values in high regard and cherish the opportunities it represents.
Everyone has a responsibility, but perhaps not everyone fully comprehends the seriousness it demands.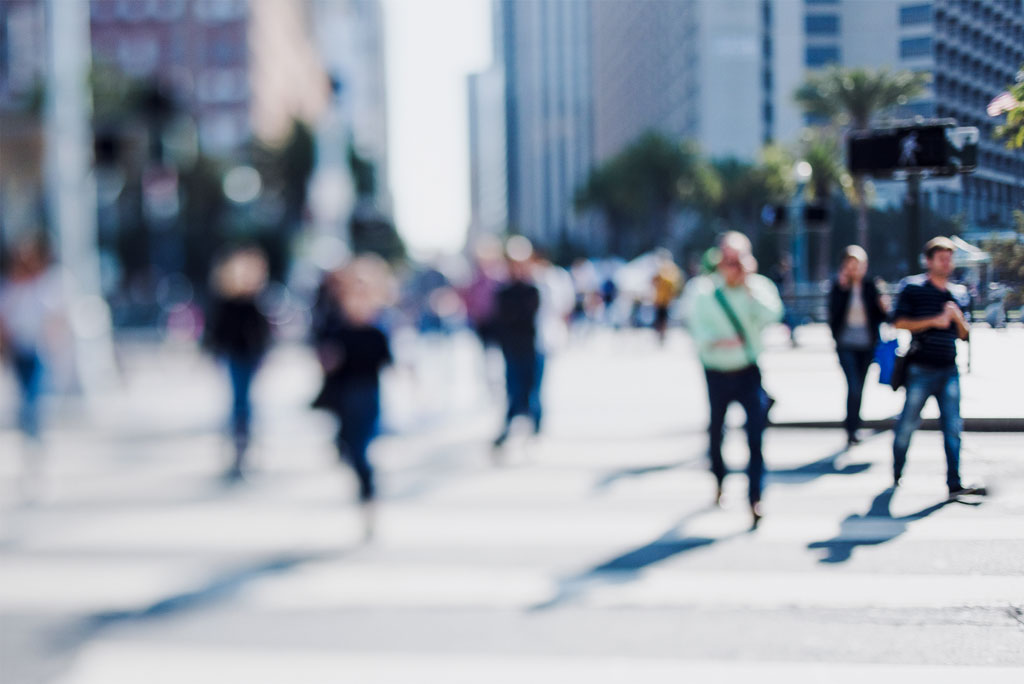 A threat to democracy?
The lack of understanding regarding the implementation of digital elections, narrative influence, and the political powerlessness concerning private companies that control the digital public sphere, could pose a threat to democracy. The diligent work of election officials cannot uncover hidden online operations or account for the mentioned events. This raises questions about whether municipalities have fully embraced the responsibility they hold and the extent of such challenges.
Despite Norway's access to an independent press, we are living in an era where much of our communication and perception are shaped through social media and digital platforms. Consequently, there is a risk that these narratives are created by actors with different motives and intentions than those we wish to be influenced by – those with differing interests than the ones we normally deal with.
Examples from Europe illustrate how "fake news" and influence operations contribute to changing opinions and perceptions, leading to mistrust and polarisation of issues such as Covid-19 and vaccination, Brexit, and migrant crises.
Groups like Tal Hanas have claimed to have influenced over 30 elections worldwide, and the United States provides a clear example of how social media and its influence have created societal divisions, culminating in the violent attack on the Capitol building on January 6, 2021. While there is currently no indication that Norway will experience something similar, recent hacking attacks on Norwegian newspapers, such as the attack on Amedia in December 2021 and Schibsted in July 2022, underscore our vulnerability.
Influence through digital platforms is not limited to certain groups or "special interests." Fortunately, Norway has avoided the most serious negative events so far. During the last parliamentary and Sámi parliamentary elections, no attempts at election interference or dissemination of "fake news" were identified. However, this does not rule out the possibility of future elections being influenced.
The National Threat Assessment (NTV) issued by the Police Security Service (PST) addresses this issue, highlighting how the digital "space" significantly contributes to polarisation and extreme attitudes. Since 2019, the Norwegian National Security Authority (NSM) has witnessed a threefold increase in cyber incidents with potentially severe consequences for businesses in Norway. Therefore, it is naive to believe that municipalities are immune to such incidents during an election year.
In light of "fake news," social media influence, and increasing polarisation, the future will reveal the effects these factors might have on individuals.
Threats against authorities during municipal elections?
PST has dedicated a chapter in its NTV to threats against authorities. While it primarily addresses representatives of political parties, PST acknowledges that local politicians and youth politicians may also experience harassment, threats, and hateful expressions.
Most individuals making threats against authorities are motivated by personal reasons, and the threats are often related to specific issues. Several threat actors also grapple with mental disorders and may have connections to various places in Norway. As a result, such individuals may show up at local polling stations represented by local and youth politicians during municipal elections, and this phenomenon is not exclusive to urban areas.
So, how can this become the municipality's challenge? In major cities in Norway, there is reasonably good police coverage, with police presence at specific times and locations to ensure security during elections. However, this is not the case throughout the entire country.
The police have the legitimate monopoly on state power and have both the authority and duty to intervene if the situation requires it. However, what possibilities do municipalities have to prevent or stop such incidents, and are they aware of them? Municipal employees can intervene if there is a need to prevent a criminal act. However, such interventions require careful consideration of the situations. Effective prevention and reduction of vulnerabilities and risks beforehand will reduce the possibility of such incidents occurring.
Effective preparedness
Effective preparedness starts with identifying risks. Risk assessments involve clarifying the probability and severity of potential events. This process should be continuous rather than a one-time task. Once it is understood that something could go wrong, the mental process of prevention (probability-reducing measures) and minimising consequences (consequence-reducing measures) commences.
The concept of a crisis has several definitions. While it denotes a threat, it also presents an opportunity to make necessary decisions. Relevant questions encompass vulnerability, risk, threat assessment, response, and outcome. Ultimately, the scenarios and threats mentioned earlier could be defined as a crisis.
It is essential to recognise that relying solely on solutions and answers provided by authorities such as the police, PST, NSM, and the E-service may not suffice due to the complexity of this issue.
The Norwegian preparedness principles of "responsibility, equality, proximity, and cooperation" apply. According to the law, municipalities bear the responsibility for conducting elections and ensuring they are carried out safely and appropriately. While one could argue that the police are responsible for maintaining law and order, this must be done in cooperation with municipalities, necessitating their own implementation and execution of necessary measures.
The principle of proximity implies that incidents should be addressed at the lowest possible level, meaning that municipalities should handle the task themselves, either wholly or partially. Cooperation, perhaps the most critical principle, requires collaboration with other relevant actors, both in prevention and in handling incidents.
Inadequate preparedness could reflect poorly on the municipality, suggesting that the election and related processes are not being taken seriously, and, in the worst case, could prevent some from casting their votes. A relevant question for municipalities may be how they would organise themselves in the event of an incident? What plans and procedures will they operate from, and how will they ensure effective communication, both internally and externally? How have they planned their media handling, and what contingency measures could be employed? And, how will they restore normalcy?
This will require plans and routines to be implemented before an incident occurs. It will also require training and exercises based on pre-defined plans and instructions to develop a shared understanding of handling such situations. Our experience indicates that organisations, companies, and municipalities that recognise the need for training and exercises are much better prepared if an incident occurs. Training and exercises based on predefined plans and instructions will also strengthen preparedness based on experiences gained from the exercises.
Municipalities that consider themselves custodians of the electoral system must, therefore, have a shared situational understanding. There must be a common understanding of what threatens the current situation and what these threats demand from them.
A piece of advice given in the past was to assume:
that the problem is more significant than it appears
that there are no secrets, everything will be revealed
that you will be presented in the worst possible way
that it will be challenging
that the organisation will emerge stronger from the incident when it is over
(Unknown source)
Conclusion: Our recommendations before the municipal elections
In conclusion, we know that many municipalities have good plans, but we fear they have been poorly practiced. Therefore, we encourage municipalities to conduct, at least, a tabletop exercise before the election campaign is fully underway. This exercise should involve the municipality's crisis management team, preferably in collaboration with other relevant actors such as the police and healthcare services.
Good luck.
Please feel free to contact us if you would like to know more about how we can assist with planning, awareness-building, or exercises.